Workout, Fitness  & Mindfulness 
A fun and engaging way to get in shape through music
There are many benefits associated with good physical condition or fitness.
Health benefits
As a consequence of practicing physical activity in a moderate way over time, we will be able to gain health by improving and increasing the capacities that we lack, such as flexibility, resistance, coordination or strength.
Improved blood pressure and heart. The practice of physical activity on a regular basis can prevent the appearance of certain diseases such as diabetes, high blood pressure or those that are related to cardiovascular diseases.

Reduce the chances of suffering from osteoporosis. The appearance of this bone disease is reduced due to the stimulation of the cells of the bone structure, causing a benefit and greater strengthening of our bones.

Weight control. Unfortunately in Spain 13% of the population is overweight, being the second country in Europe with the highest rate of obesity. Thanks to Fitness, it is possible to reduce this overweight and the sedentary life of the inhabitants due to the practice of a healthy lifestyle. All this leads to an improvement and gain in health due to weight loss, which makes us gain in quality of life thanks to the practice of physical exercise along with a healthy, balanced and nutritious diet.

Relaxation and general well-being. Accompanying the aforementioned, we will also be able to improve not only on a physical and motor level, but also on a mental and psychological level. As a consequence, we will improve and reduce our levels of anxiety and stress.


Improvements in self-esteem and mood. A systematic review of 23 studies, conducted in the United States, Canada, Australia and Nigeria, and whose participants were children and adolescents between 3 and 20 years of age, determined that physical exercise interventions have positive effects on self-esteem, at least in the short term. There were no significant differences in effects by duration or type of intervention, and since follow-up results were not provided, long-term effects are not known. However, there are several methodological shortcomings and biases in the studies, so more research is needed to provide more robust evidence.6
Other benefits
Increased athletic performance. In addition to improvements in health, physical condition is the basis for the development of basic physical skills (such as running, jumping, climbing, throwing …), and these of the specific physical skills of each sport.
Achieve goals and objectives. This discipline or mention makes us consider certain goals or objectives to achieve what we want to achieve. Although it is true, that sometimes this factor can be negative, since it can lead to the obsession of the person to achieve something out of the healthy through the use of narcotic drugs or other derivative chemicals.
Ballet Workout
Ballet Workout is a 60 minutes class and evolutionary fitness program that will help you begin to develop lean abs, firm buttocks, a contoured waist, sculpted legs, slim thighs, strong arms, perfect posture, flexbility you never thought possible and grace and poice of a dancer. We normally beggin with cardio that is also integrated in the class with aerobic conditioning. The pacing changes frequently from slow to fast and vice-versa, making your heart rate go faster so you have a proper warm up and so we prevent injuries. Barre exercises are actually done on the floor and some moves are similar to Pilates. Classical ballet techniques are used. Floor barre exercises require concentration and balance. They workout the whole body, including the arms. We also do exercices of workout focuses on the leg. Leg exercises tone and shape the legs and lower body. . The cool-down section consists in a stretching and breathing excersice part.
People with no dance background may be able to follow the exercises but it's a huge advantage if you have taken ballet classes previously.
Latin Workout & Stretching
Workout Latino y stretch is a class divided into different parts. The class begins with a basic warm-up followed by exercises to shape and exercise legs, buttocks, abs and arms with the help of devices such as balls and elastics. Everything to the rhythm of Latin music such as salsa, merengue, bachata, samba and others. We will also work small Latin dances that will help us to move in a fun way by shaping our exercise by exercising our motor coordination. And finally we will have a few minutes of stretching, to stretch our entire body and thus relax the mind and body.
The class is suitable for everyone, taking into account that if you are already used to dancing, exercising will be easier.
Progressing Ballet Technique
Progressing Ballet Technique (PBT) is an innovative body conditioning and strengthening program that has been designed to improve students' technique by focusing on training the muscle memory needed in each exercise of the different types of dance. It is a unique training system that uses specific exercises of ballet techniques to train the acquisition of skills in a gradual and progressive way from junior to advanced level. PBT helps teachers around the world prepare their students so they can become strong enough to achieve their personal best.
Pilates
What is Pilates? It is a discipline that is based on the development of internal muscles that helps maintain body balance and that firms and strengthens the spine. For this reason, Pilates is a method that is often used for rehabilitation, curing back pain or correcting body position. In addition, its practice when you do not have cervical or lumbar discomfort helps prevent bad posture and the consequences that they may have for the back. Pilates can be done with machines, on the floor, and with or without accessories. The most common practice is to go to a group class in which a monitor establishes some exercises. There are also other individual personalized ones for those who need more specific exercises.
Yoga
Yoga is a practice that connects the body, the breath, and the mind. This practice uses physical postures, breathing exercises, and meditation to improve overall health. Yoga developed as a spiritual practice thousands of years ago. Today most people in the West do yoga for exercise and to reduce stress.
Hatha & Vinyasa yoga is a very complete traditional discipline that seeks the connection between the body and the mind. Release stress by practicing your asanas and meditating.
Stop. To breathe. Relax. Connect with yourself. Get rid of the stress of the day.  A traditional discipline that seeks the union between the body and the mind in the present moment. An ideal practice for those who want to achieve a state of calm and concentration. Since its origins in India, yoga has evolved and divided into various streams. Hatha yoga, one of them, is one of the most widespread disciplines in the world, since it combines physical effort and meditation.
Yin yoga is a slow practice of asanas, whose postures are normally performed on the floor, and are held passively for a period of time between approximately 2 and 5 minutes, thus achieving a wide stretch, calming our mind and our body. Thanks to this delicate practice we can achieve pleasant sensations of well-being, perfect for disconnecting, enjoying and relaxing. It's about staying still and moving slowly between posture and posture.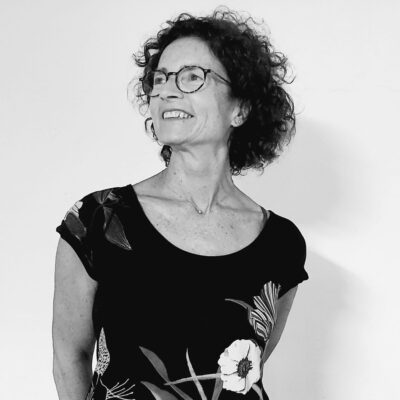 Caterina Chisesi
Ballet Workout & PBT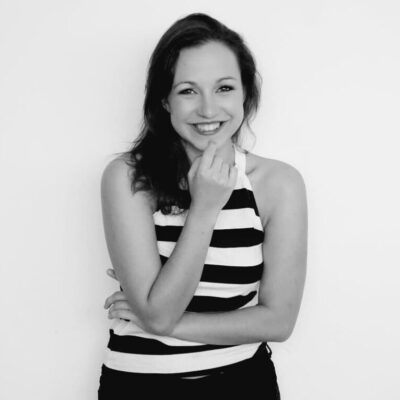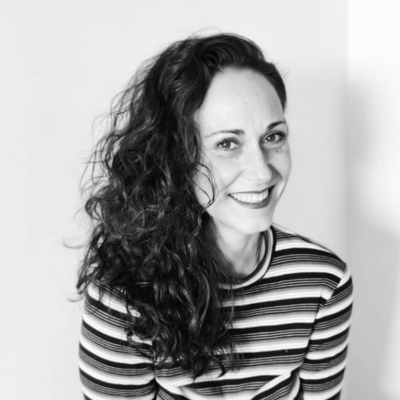 Fernanda Gimenes
Workout Latino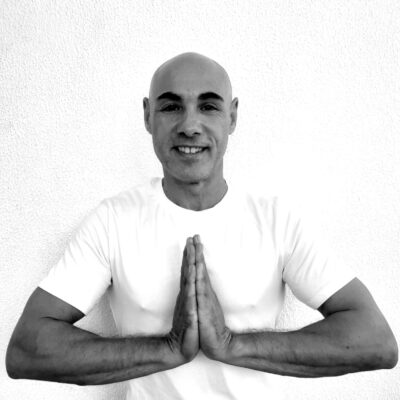 Manu Sánchez
Pilates & Yoga
Timetable
We have lots of workout, pilates and yoga classes through the week, search for the one that suits you better!