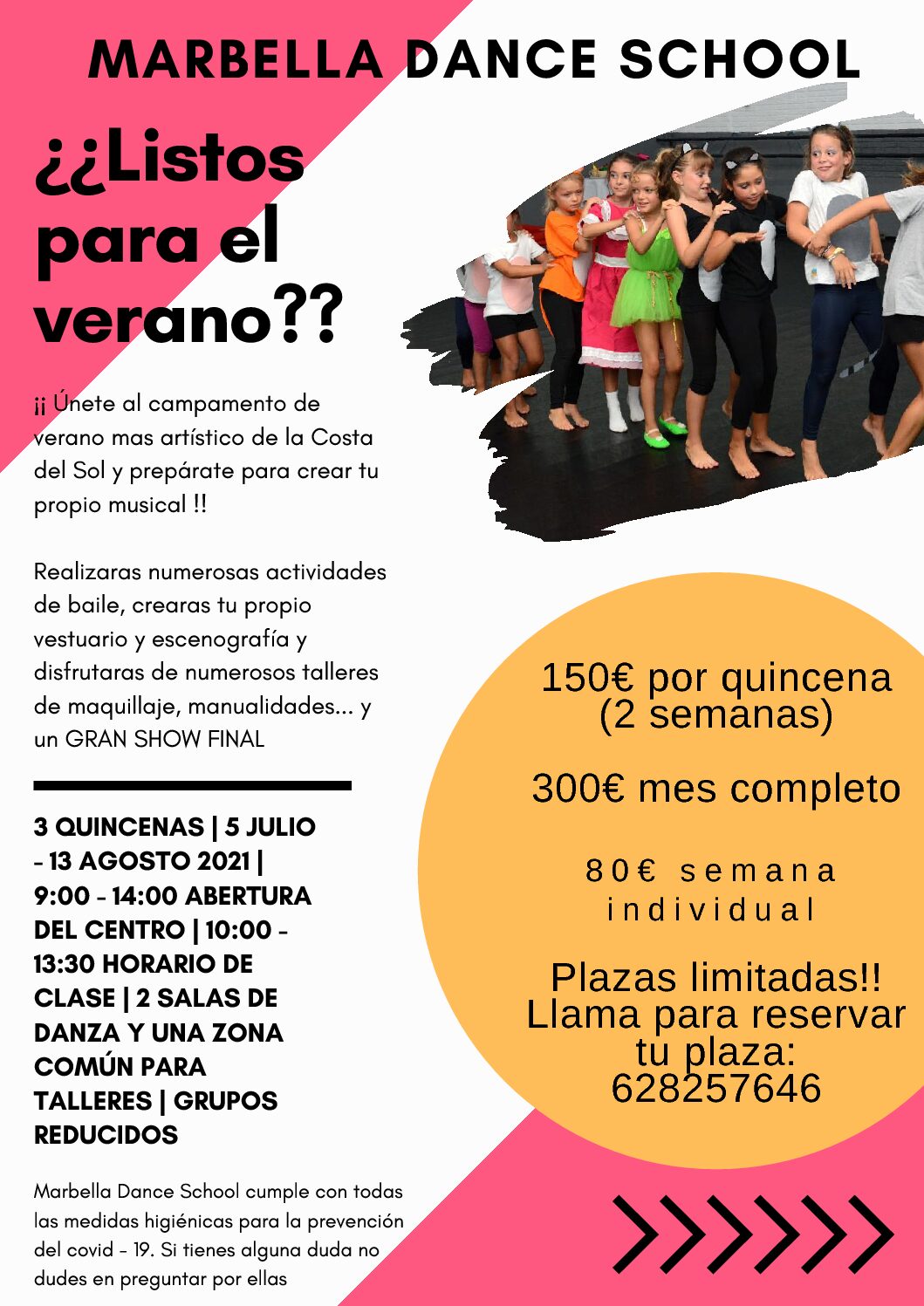 Kids Summer Camp 2021
Intensive summer course for children between 6 and 12 years old. A fun summer camp where they will enjoy dance classes: Ballet, jazz, hiphop, etc on a daily basis … they will also carry out numerous crafts focused and directed towards the assembly of the final show that will take place at the end of each fortnight, this year we will do three fortnights, each with a different theme set in the Teen Beach Movie, The Descendants and Barnum films.
First fortnight: from July 5 to 16
Second fortnight: from July 19 to 30
Third fortnight: from August 2 to 13
The class schedule will take place between 10:00 and 13:00, with an intermediate break to have a small breakfast. However, the school will remain open from 9:00 to 14:00 for all those parents who have to drop off their children earlier.
Places are limited, so we recommend you book as soon as possible, at 628257646/607474946 or directly at the school reception from Monday to Friday from 4:00 p.m. to 8:00 p.m.