From Monday to Saturday, there are classes of all styles and levels, both for children and adults. Find the class you like most, and for any questions contact us without obligation. Do not stay with the desire!
Look

for

the

class

you

like

the

most
There are several classes available, find the one that best suits you and try it. The first class is free!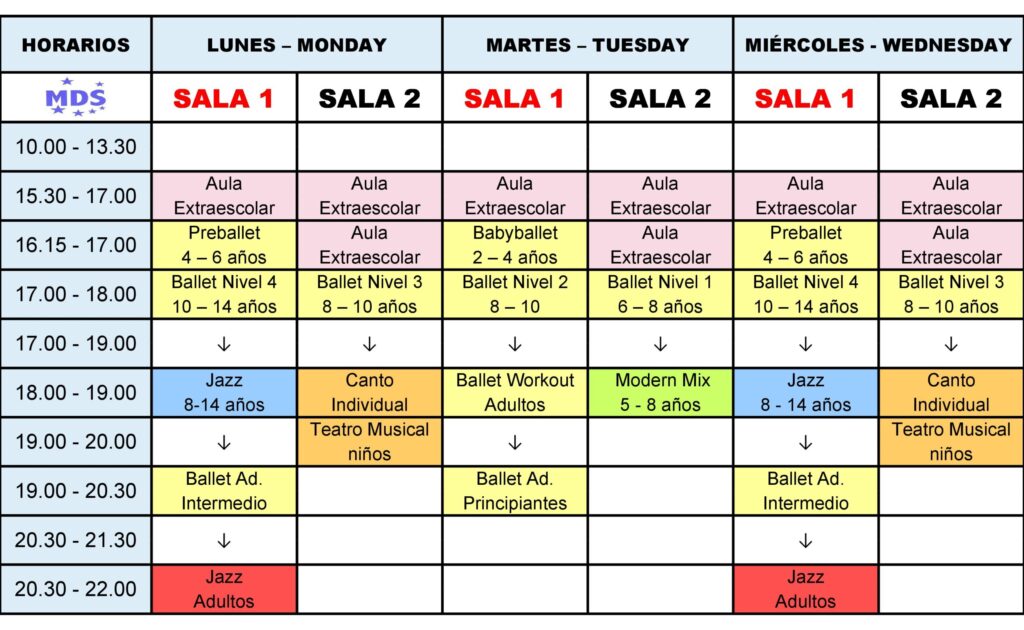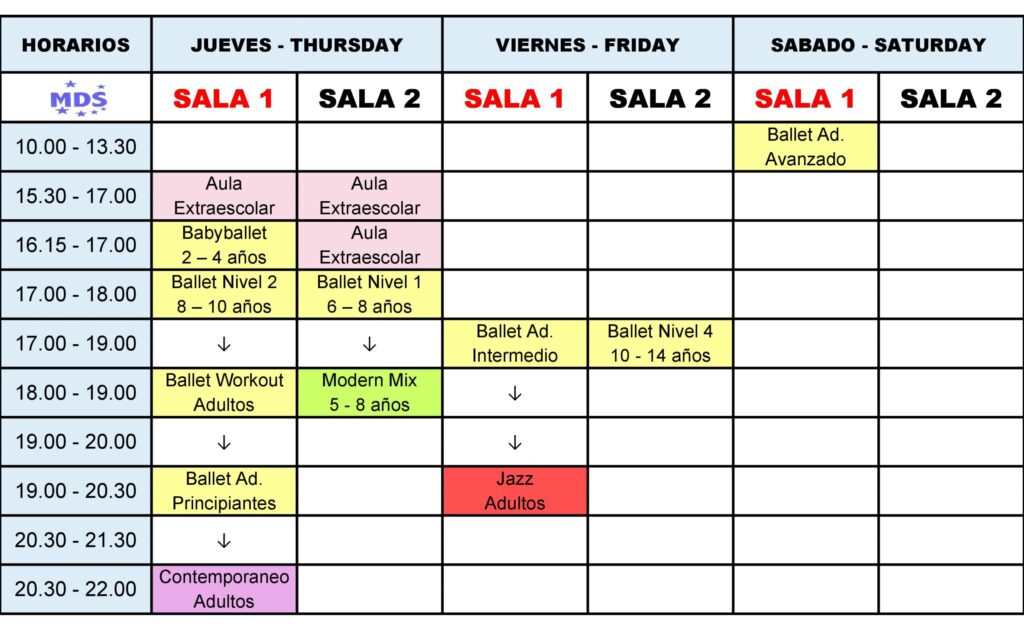 * the ages are orientative, the teacher will advise you and decide which is the most appropriate level for you or your child, do not hesitate to ask us
Our
Prices
Our prices are monthly, it will be paid according to the number of weekly classes that are received, thus combining all the disciplines in the same quota.
Integral Training pack

€

80

month

This pack includes all disciplines and unlimited classes throughout the month.
Private Class

€

55

1h 30 min

At school , 1h 30minutos
Private Class

€

100

1h 30 min

At home , 1h 30minutos
After-school class

€

70

month

From Monday to Thursday, fom 3:30 pm to 5:00 pm. Two Preballet or Babyballet classes are include.