Contemporary
Contemporary dance emerges as a need to express freely with the body. It is strength, technique, creativity, interpretation, improvisation, letting go of the body maintain control. In MDS it is also a form of meditation, try it and you will understand why.
The contemporary dance classes are taught by Lucy Brown, an excellent teacher and dancer. They are adapted according to age and level. Here you will learn to express your emotions through dance, working on the different techniques that exist in this discipline: Marta Graham; the Horton technique or the Limón technique and also fundamental aspects such as improvisation and many other physical abilities. In addition, at the Junior level, jazz and contemporary styles are mixed to offer variety and fun in each class.
Contemporary dance emerged as a reaction to classical forms and probably as a need to express oneself more freely with the body. It is a dance class that seeks to express an idea, a feeling, an emotion. In this type of dance, the movements are synchronized with the head trying to communicate a message. Contemporary dance can talk about a concept, propose an environment or present movements in order to achieve a certain aesthetic through body movements, it does not necessarily have to tell a story.
The classes are divided into two levels, Junior and Adults.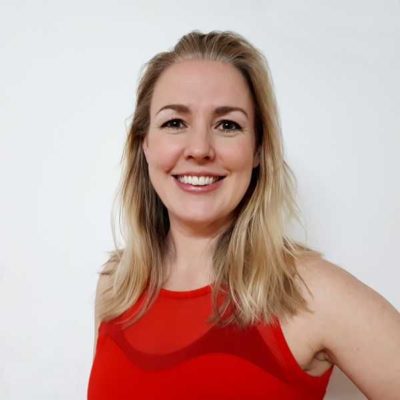 Lucy has more than 15 experience as a dancer and teacher.
He studied at the London Studio Center specializing in contemporary dance.
After dancing professionally for years for numerous companies and teaching more than 1,500 children in the south east of England, she came to Spain where she continued her career as a teacher in many schools and it was already in 2013 when she finally joined the staff of MDS.
Timetable
Thursday is the day of the contemporary classes at MDS for young people and adults. If you're interested, check out the timetable.