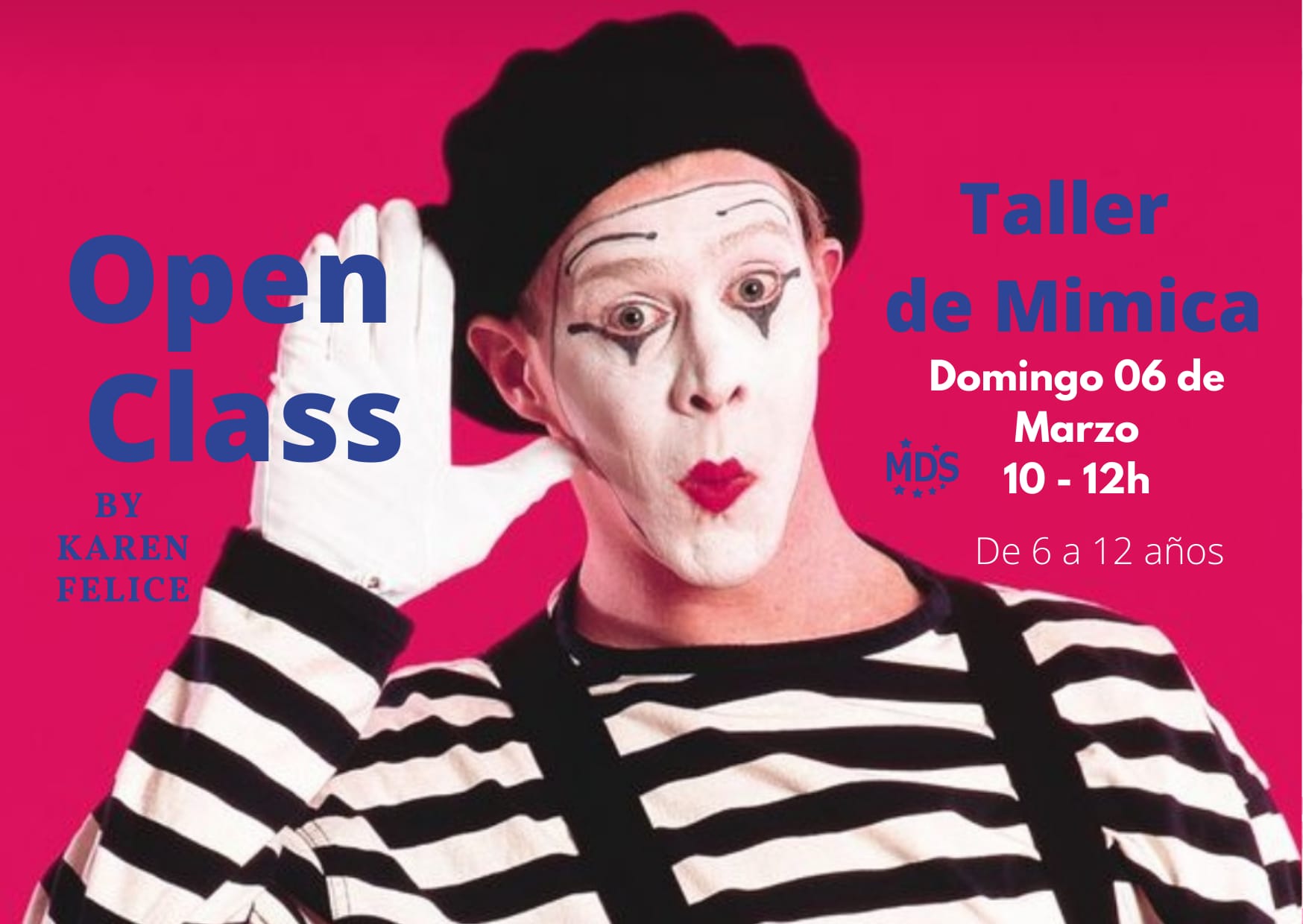 Mimic Openclass
Arrancamos Marzo con una super OPEN CLASS!!!
Taller de Mimica con Karen Felice !!!
Este domingo día 06 de Marzo
De 10 – 12h
Local Marbella Dance School
Edad de 6 a 12 años
Contenido del Taller:
– Breve historia de la Mimica.
– Que es un Mimo?
– Ejercicios prácticos.
– Crear un sketch de Mimica.
Workshop content
– Brief history of Mime.
– What is a Mime?
– Practical exercises.
– Create a Mime sketch.
Reserva de plazas y más información en la secretaría de la escuela, en nuestra página y tb por el teléfono +34628257646
@marbelladanceschool
#escueladebailemarbella #dancers
#mimica
#mimo
#expresioncorporal
#bailar
#bailarines
#clasesparaniños #tallerdemimica #tallerdemimo #marbella #malagadance #fuengiroladance #torremolinosdance #mijascosta #sanpedrodance #niños
Sorry, the comment form is closed at this time.